Self care should be an important part of your wellness routine. Red Light Therapy is a popular form of therapy with individuals from all walks of life. This form of light therapy targets cells, encouraging different possible benefits. Studies have shown positive results, casting an encouraging light (pun intended) on red light therapy.
What is Red Light Therapy?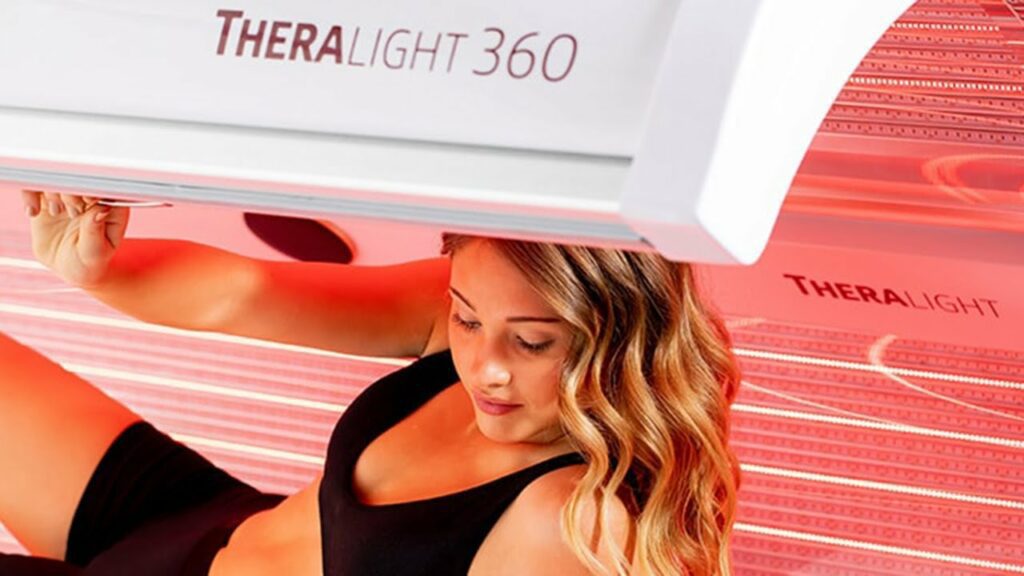 According to information from Healthline, this form of therapy is a "therapeutic technique that uses low level wavelengths of red light to help treat skin conditions, such as wrinkles and psoriasis."
Also called photobiomodulation, this form of therapy uses light waves to target skin cells. It is designed to target a variety of problems including;
Collagen production
Fine Line Reduction
mRNA increase
Facial texture improvement
Increase blood circulation
As you can imagine, this is a popular option for many looking to take their skincare routine up a notch. But how does it work?
How Does Red Light Therapy Work?
What is the purpose of red light therapy? Great question!
Information from the Cleveland Clinic states, "Red light therapy is thought to work by acting on the "power plant" in your body's cells called mitochondria. With more energy, other cells can do their work more efficiently, such as repairing skin, boosting new cell growth, and enhancing skin rejuvenation."
In a 2014 controlled trial conducted by researchers in Germany, the effects of red light therapy were studied to determine their effectiveness in reducing fine lines, wrinkles, skin roughness, and intradermal collagen density increase. Their results found that out of the 136 volunteers that participated in the study found "the volunteers experienced significant improvements in their personal assessments of skin feeling and complexion, in clinical outcomes as assessed by collagen density and skin roughness measurements and in the reduction of fine lines and wrinkles". Another study published by the European Journal of Physical and Rehabilitation Medicine observed the use of red light therapy in patients with varying musculoskeletal disorders.
According to the results of the study, "Despite the observed inconsistency in the effect size of LLLT on pain, the present meta-analysis presents good evidence for the use of LLLT in the treatment of pain in adult patients with musculoskeletal disorders."
At Modern Cryo & Wellness, we use the Theralight 360 red light bed to give our customers the best red light therapy experience possible. Instead of targeting one area at a time, our red light bed offers a superior red light therapy experience. Now that you have a better understanding of red light therapy and what it has to offer, the final step is to book an appointment!
Book an Appointment for Red Light Therapy with Modern Cryo & Wellness
Now that we understand a bit more about what red light therapy has to offer, all that is left is to book an appointment with Modern Cryo and Wellness!
Getting started is easy, simply give us a call at 469-514-8122 or stop by in person to set up your red light therapy appointment. Our staff members will walk you through the process step by step to prepare you for your appointment and know what to expect.
We are also here to answer any questions or concerns you may have! Curious individuals can give us a call, email us at info@modercryo.com, or use the form on the Contact page of our website.
Disclaimer
Red light therapy may not be suitable for all individuals. Please consult your physician if you have pre-existing health conditions or are on any type of prescription medication. If you experience any side effects of red light therapy, please cease use and immediately refer to professional medical attention.